De Rerum Natura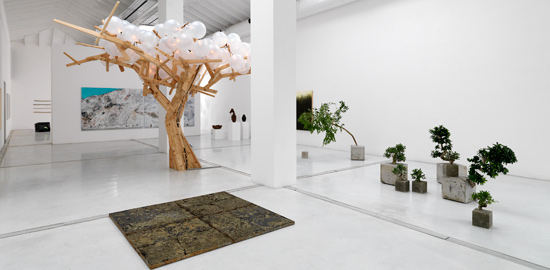 Studio La Citta
Lungadige Galtarossa, 21 37133 Verona
Opening Saturday May 17th 2014 11:30am
May 17 - September 15, 2014
Now on sale the catalog of the exhibition "De Rerum Natura" English, 52 pages, 20 color reproductions: 20.00 € + shipping costs. € 5 discount for ASLC projects for art members. To purchase the catalog click here.
*For more information on the exhibition click here.
Summary
A group exhibition curated by Angela Madesani in collaboration with Andrea Larda. The exhibition aims at exploring the complex relationship between contemporary art and nature by following various possibilities: naturans nature as the subject and object of art through its direct presentation; nature as an entity bearing a secular sacredness; and, finally, ethical and ecological nature.
Featuring artists: EMANUELE BECHERI, LYNN DAVIS, MIKALA DWYER, STUDIO FORMAFANTASMA, HERBERT HAMAK, JACOB HASHIMOTO, ESTHER MATHIS, LAURA PUGNO, LUCA RENTO, ELISABETH SCHERFFIG, ELISA SIGHICELLI, RAFFAELLA SPAGNA / ANDREA CARETTO, ELTJON VALLE, MASSIMO VITALI, ANDRE WOODWARD